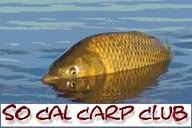 Club Store
Puddingstone - January 2009

With the recent warm front todays derby seemed very promising. The majority of the group met at the Eastshore and we headed to our swims. Turns out that the day wasn't as promising as hoped and you guessed it, it was another complete SKUNK derby!
With the exception of one fish seen jumping, the lake was lifeless with the exception of coots and watercraft. Something very wrong here as many swims were fished throughout the day and it was the same all over.
Well it was very tough but what a great turnout to start off the year and really fun as always! After deaing with another birthday party with 15 kids Saturday I needed the laughs, thanks guys!

Now a special thanks to all that attended:
Jered, Vedat, Dave (Smifster), Matty, Caroline, Joe (TallNBritish), his fiance Kristen (imHereForTheFish), Adrian (ADM), Tom (Austrian), Stuart (Oldschool), Steve Ruck, Brian (Carpdog), ArmenianCarpHunter, Quinn77 and yours truly, the coot guy!
Way to tough out a long day of nothing!
Yorba - February 2009

This month's Derby started out pretty promising. Only about 30 minutes into the game, Brian (Carpdog) hooked into a nice one but lost her right in front of his net (everybody could see his frustration...). Then it turned into a private competition between Evan (EJB) and Brian. Both landed 2 Carp each, between 08:11 and 11:40 while everybody else attending was either staring at their bite alarms or dealing with Catfish.
Around noon/early afternoon Brian and Evan had to leave the scene while Art had just arrived and joined us. It was 14:50 as Dave (Uh-huh) was ready to leave as well, right as my bite alarm started to scream...
After helping out with the landing net, Dave took off too. Art (ArmenianCarpHunter) had to leave around 16:00, which left Todd (Boda11) and myself to finish this Derby.

The final result:
1st Place Tom (Austrian) total= 45lbs-9oz (18-10=JP, 13-4, 13-11)
2nd Place Evan (EJB) total= 25lbs-7oz (13-10, 11-13)
3rd Place Brian (Carpdog) total= 21lbs-4oz (7-3, 14-1)
4th Place Dave (Uh_huh), Art (ArmenianCarpHunter) and Todd (Boda11)
Perris - March 2009

Wasn't able to spend the night so had to get to the lake as it opened. Drove down to the bank to find the majority of the members that attended already there and setting up. Found a spot that was open, unloaded my gear and went to go park the car in the lot. As I was setting up Evan showed up and fished to my right. Derby was on. Morning bite was pretty non existant with a few beeps going around, but Jered did hook into two that broke his line. Was waiting for Carol to draw first blood but not this time. Morning went by quick with a lot of BSing even though there were no signs of any fish (as mentioned before, probabaly one of the best part of the derbies!). Then it became the Evan Almighty show. His first came in around 1:30pm at 16.10lbs, nice start. About an hour and a half later he got his second fish that weighed in at 27.10lbs, very fat girl! Another hour and a half passes and he decides to go walk around and see how everyone else is doing. While he's gone he gets another run but Farmer Dave did just that, farmed the fish. Then we waited for 5:55pm for Tom to hook into the JP fish but it didn't happen this time.

Final results:
1st Place - Evan - 16.10, 27.10
2nd Place - Vedat, Brian, Karl, Carol, Smifster, Matty, Todd, Steve, Jered, Paul, Tom and myself.
Perris - April 2009

I'm dead tired so will keep this short and just post the results:
1st Place - Jered - 21.10, 14.05, 20.09 - 55.13lbs total
2nd Place - Stuart - 29.06 (new derby record and JP fish!), 14.00 - 43.06lbs total
3rd Place - Evan - 13.05, 23.01 - 36.05lbs total
4th Place - Art - 22.00lbs total
5th Place - Todd - 17.13lbs and new PB!
6th Place - Tom and Art's friends with carp to 5lbs each
7th Place - Steve and myself...
Todd's 15-10

Puddingstone - May 2009

Congrats to Todd for catching the only qualifying fish today, a 15-10. So derby win and big fish honors are all his. Way to go Todd, pulling out a win on a day that was hot, crowded, long, and very, very, strange.
Derby didn't start until 7 AM, but Evan had a rod in the water by 6:30 and about 6:40 landed a 17-3. To early to qualify but sure had Brian and I hoping there were going to be many more. Not to be. Trying to unhook the fish, the fish strikes back, slicing Evans hand with its sawlike fin bone.
Todd rolled in a little later and sets up in an opening about 100 feet to the left of us.
All morning the four of us are going back and forth between swims, shottin' the shxt. Todd returns to his swim and we hear a few loud expletives and Evan goes to investigate. A fish has claimed one of Todd's rods for his own. Todd takes to the water, swimming the lake bottom searching for his rod, only to be rebuffed by the lake security. Swimming only allowed in designated swimming zones.
So we tried snagging it,dragging the bottom with a treble hook, but to no availe.
Hawa shows up and fishes near us for a couple hours for nada. Packs it in to get home in time to catch the Lakers game. By this time it is absolute Seadoo bedlam on the lake. Non stop watercraft traffic directly over our baits, and breaking down right in front of us. Seems hopeless.
An hour or two later Brian calls it a day and heads home to the air conditioning. Not long after that Todd visits Evan and I with a carp he just landed, the only qualifier of the day.
With two minutes left in the derby, one of Evan's rods goes off, we look over only to see a duck tangled in Evan's line. Then as we're packing up Todd approaches us. On his last cast of the day he snagged a fishing rod off the bottom of the lake. Not the one he lost earlier, someone else's fishing rod. What are the chances of that?
So Todd gets the win, Brian, Evan, Hawa, and myself get 2nd or ? I'm not sure, Dave or Sco will know.
A long day, but always fun. Until next time.
Jered's 25-10

Yorba - Carp Masters Classics - June 2009

This years 'Classic Derby' was held at Yorba Regional Park and ran from 07:00-15:00 followed by the 'Classic' BBQ. We also had a great turn out on new Club Members which confirms that we as a Club are on the right track. But first to the Derby.
The typical 'June Gloom' was still present and hasn't allowed much sun to come out over the past 15 days. Because of that we expected it to be a pretty tough one. I think Kurt was the first one to hook into a fish - it turned out to be a catfish though.
Around 08:30 Jered was on and it looked like this one is giving him a really hard fight. After an unusual long fight (for Jered) he was able to land a fat 25lb-er. Later we found out that Jered had landed this hog on 2-lb test!!
About an hour later my light gear started to bend and I was able to land a 8lb-er. Thanks Art for operating (and assembling) the landing net.
Brian had taken off to lake #1 and soon afterwards called in with two 2lb-er and a 1lb-er. Art and his cousin moved to a different spot and were soon rewarded with a nice run. The carp managed to run into some weeds though and got off the hook eventually. Art then joined Brian at lake #1 where he caught a 2lb-er.
Around 13:00 my bite alarm started to scream and I landed my second one, a slim 12lb-er. Shortly thereafter Art came back to lake #2 and hooked into another one which turned out to be a nice 15lb-er. Todd then also moved on to a different spot and guess what? - he also landed a 15lb-er shortly thereafter. I think (hope) that sums it up in a somewhat chronological order.

The result:
1st Place and 'Classic Derby'+JP Winner: Jered (25-10=JP)
2nd Place: Tom (Austrian) (8-9, 12-9, Total= 21-02)
3rd Place: Art (ArmenianCarpHunter) (2-5, 15-8, Total= 17-13)
4th Place: Todd (Boda11) (15-08)
5th Place: Brian (Carpdog) (2-6, 2-9, 1-0, Total= 5-15)
6th Place: Evan (EJB), Paul (carpediem), Kurt (?), Vahe (Art's Cousin)

A big CONGRATS to Jered who did not only win the SCCC '2009 ANGLER OF THE YEAR' title but also the '2008/2009 Classic Derby' - great job and well deserved buddy!!
Oh, and conrats to Brian for catching the most carp that day!

Finally it was BBQ time! As always it was a blast with great company, lots of stories, a variation of drinks and great food! A special thanks goes out to Heather (MrsFishStories, wife of the famous 'Pirate Hunter' Jon) for making the trip up from San Diego to join and help with the BBQ and for supplying the crowd with the finest choco chip cookies I have ever had. I also want to thank Dave, Claudia, Evan, Jered, Brian, Todd, Paul and my better half Christina for supplying the food, drinks and utensils and for helping make this BBQ another great success!

As this season came to a conclusion we are looking forward to the new one and hope to see everyone again at the Derbies. Please stay tuned for the announcement of the next event, Tight lines, SCCC
Perris - July 2009

Sorry for the late report guys. First let me say it was hotter than hot out there. My hats off to everybody that attended. Great seeing the regulars again and nice meeting the new guys. Kokak I went over to say hi, but by the time I got there you were gone, sorry.

First place went to yours truly with a 16-1, 26-14, 20-0, and 22-7,
second place went to Ian C. with a 19-1,
third place went to EJB, Brian, Art, Todd, Nermin, and Kokak.
I think that's everybody.
I was walking back to the parking lot when Ian caught his so I didn't get a pic of his fish, sorry Ian.
Heather

Big Bear - August 2009

Another successful derby was held at Big Bear Lake by the SCCC. Cooler temps were a welcome relief and there was plenty of action to go around.

The results are:
1st - Tom - 2-7, 4-2, 3-1, 2-14, 4-9, 3-11, and 7-9 (JP fish) 5 fish total= 23lbs
2nd - Heather - 3-1, 4-7, 3-12, and 4-4. Total= 15-8lbs
3rd - Evan - 3-3, 4-12, and 3-10. Total= 11-8lbs
4th - Jered - 4-7lbs
5th - Jon - 3-8lbs

Other members that attended included Ian, Paul, and Danny (DKINLA). Also a special congrats to my girlfriend Susan for catching her 1st ever fish and awesome for it to be a CARP! See everyone next month
Jon's 17-8

Irvine - September 2009

Good seeing everybody again and always fun hangin with you guys. Danny, like Evan said, we need to exchange cell #'s so we can stay in contact and hopefully this won't happen again.
Also a special thanks to Paul for the breakfast burritos and Jon for the burgers, good stuff.
OK, totals for the day.
First place goes to Jon (Fishstoriesjr) who caught seven fish, 14-6, 17-8, 11-10, 10-8, 10-4, 9-7, and 15-0 for a total of 88lbs 11 oz.
Top five fish weighing 69 lbs. Jon also caught the jackpot fish with his 17-8. Congrats Jon.
Second place went to Dave (uh_huh) with five fish 13-12, 8-2, 9-0, 10-14, and 16-15 for a total of 58 lbs 11oz.
Third place was myself with three fish 15-6, 14-13, and 12-2 for 42 lbs 5 oz.
Next was Evan (EJB) with one fish at 9 lbs and Paul (Carpdiem), Tom (austrian), Danny (Dkinla) and AeC all tied for fifth.
Very surprised we didn't get any twenties but maybe next time. I'll post what pics I have later tonight.
It was a lot of fun. See you all at the next one.
Alex

Puddingstone - October 2009

Going to keep this short as there really isn't much to report. For those that fished both days, well done as the conditions were really tough and a helluva way to stick it out!
Those that were only able to fish the Sunday pretty much had the same results as the guys that fished Saturday as well - a whole lotta nothing!

Two carp were landed for the following results:
1st Place - Newcomer Alex from San Diego with winning carp at 7lbs.
2nd Place - Marne (longshort) with his carp weighing in at 2lbs.
3rd Place - Sco, Jered, Brian, Evan, Tom, Paul, Jon, Steve and myself.
If I left anyone else out, speak forth or forever hold your peace!

This venue has been very gracious in the past but has quickly declined (wonder why). Might be a while before we have another derby here, we shall see... ANYWAY.....
The BBQ we had after the derby on Sunday was AMAZING! We've had get togethers before but I think this one took the cake (Tom, if you're readiing this, I WANT Tina's garlic sauce/dip recipe PLEASE)! It was really a great time to unwind after getting an ass whippin' by the lake - GREAT food, conversation, people! And although he didn't fish (guess he knew something we didn't), it was really great to see Sco again at a derby. It's been too long bud!

As always it was great to see all that attended; always fun! Don't know about everyone else but this whole weekend deal is starting to make some sense... So stayed tuned for news on next months derby.....
Marne and Dave

Perris - November 2009

Well, we had another tough derby this month - In fact, it was almost a repeat of the one we had last month. There is not much to say, except for a big congrats to Marne, who was able to land the only carp during this 2-day Derby. Todd managed to hook into 2 carp, but lost them both to the rocks.

The result:
1st Place - Marne (Long short) - 8-11
2nd Palce - Jered, Dave, Evan, Tom, Todd and his dad Jerry

As always, it was great seeing you guys. Stay tuned for news on our next derby...
Art's 19-1

Yorba - December 2009

Great to see everyone on a mild winter day. The results for the derby are:

1st Place - Art 19-1
2nd Place - Jered 10-12
3rd Place - Tom 4-4
4th Place - Brian, Alex, Bryce, Paul, Dave, Claudia, and family.

Special thanks to Dave for providing the prizes and goodies.